Our product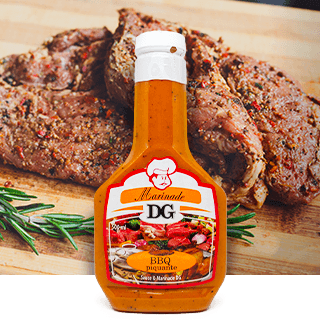 Marinades
Our marinades are an essential asset in your kitchen to enhance the taste of all your meats, poultry and fish. They are very versatile and lend themselves easily to other meat or vegetable pairings that we suggest here. Become a chef by breaking the rules and let your creativity run wild. The meat marinade with the chicken, the fish marinade in your salad or try a new recipe by mixing them up. For example, 2/3 teriyaki marinade with 1/3 5 pepper marinade.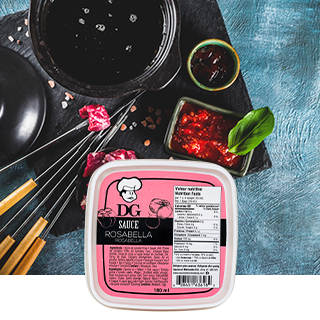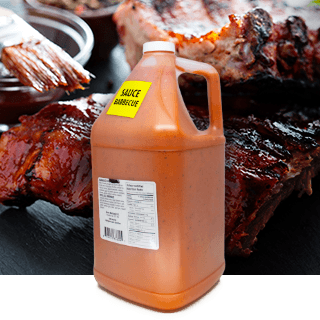 Restaurateurs
You need large quantities; we have what you need. Sauces, marinades and fondue concentrates are available in a 4L format. Also, we offer the Italian vinaigrette, let yourself be surprised by the richness of its texture and its exceptional taste.
Ideal for butchers, caterers, banquets, restaurateurs and grocery stores.

For more than 25 years, Sauces & Marinades D.G. has been distributed in all food markets and butcher shops in Saguenay-Lac-St-Jean. Our products are present in most homes in our region; they are essentials in these families' kitchen. Some merchants tell us that they owe it to themselves to have our sauces and marinades on their shelves to the greatest satisfaction of their customers. Year after year, we strive to bring and promote our products in other regions of Quebec in order to satisfy a growing clientele. Currently we distribute in grocery stores and butchers in Charlevoix, Côte-Nord and Chibougamau. We are also in several food markets in the National Capital, the Lotbinière and Chaudière‑Appalaches' region.